Watching TV using the internet (streaming)
Services like TVNZ On Demand make it easy to watch your current programmes whenever you like - for free! You don't always need a new smart TV either.
You will need to be prepared to register and log in to a Google account to use some of these systems. TVNZ also require you to register and log in to use their service.
If you already have a smart TV you will need to connect to your Wi-Fi network. When you are online you should be able to access apps and menu options to stream video such as TVNZ on demand, and YouTube.
If you don't have a smart TV (TV with in-built programmes to run NetFlix, TVNZ On Demand, Lightbox and YouTube for example) all is not lost! The following devices can be used to watch video – they all have different benefits
Media Players
One requirement of the following devices is that your TV has a spare HDMI port.
Chromecast

approx. price: $70
The Chromecast is a small device which plugs into the side of your TV. You do need an iPhone®, iPad®, Android devices (smartphone or tablet), Mac®, Windows® or Chromebook to talk to the Chromecast.
Watch what you want, when you want; Enjoy TV shows, movies, videos, songs, games, sports and more from over 1000 apps like Netflix, YouTube, Pandora, and HBO NOW. Find more at www.chromecast.com/apps
Mirror your Android phone or laptop: Easily view your device's screen on your TV. If you can see it on your phone, you can see it on your TV.
SmartVU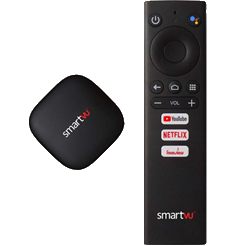 approx. price: $140
The SmartVU device does not require any other devices (unlike the Chromecast), just plug into your tv, connect to the Wi-Fi and you're off! You navigate the options using your remote. It has Netflix, Lightbox and Freeview Live Streaming pre-configured. You can also install Spark Sport, TVNZ on demand and other apps.
Google Play Store and Chromecast Built In.
www.freeviewnz.tv/stream-freeview/
Apple TV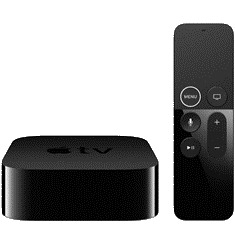 approx. price: $250
This media player requires an Apple device (iPhone, iPad or iPod touch)
From TV shows and movies, to thousands of games and apps, it's all available on Apple TV. Enjoy content from iTunes and apps on the App Store.